The world falls short when it comes to love. Now this short article wasn't written to preach the fact that we need more love going around (which is true). Rather, it was written for our food for thought.
Love can come in multiple forms. Many know it as an intense love for someone. However, others think of love as more of a broad meaning.
We need love because many are often closer to depression than happiness. It's hard to find happiness, since it's so easy to hate, than to love. Many of us actually do love a handful of people but fail to show it. It's not uncommon to regret NOT showing love to someone, when you could have.
How can we show love? Here are multiple ways…
1) See the good in people.
We do some nice great things in life. But sometimes we do things we are not proud of. All of us are guilty of it! When it comes to other people, we should look at their bright side. It is a simple way to show someone you love them, and that is by acknowledging their good deeds.
Look for something that you can compliment them on because there is always something. Maybe they greet people everyday, with a good morning or good afternoon. Maybe they are smart in a particular way. Whatever the case is, acknowledging them in their good actions will make them feel good about themselves also.
2) Smile more.
A simple smile will be more effective in someones day than a straight face. Talking with a smile brings a natural good vibe to the room. It makes the room feel more lively when you share a positive face. Similar to the first topic above, this will make people feel good. Making others feel good is an indicator for other people to see and label you as a caring person.
No doubt you have heard of the Smile More Youtube channel. This channel is about a family that vlogs their life with adventures and fun and anything in general. Their motto is 'Smile More'. They sell hundreds of merchandise that is revolved around that phrase. A good reason why they are extremely successful, is because they make people happier with the vibe that they bring to their viewers. That is why people constantly follow them.
Also, when you smile, you are seen as a happy person. We can all agree that it is easier to make friends when they are happy and joyful. It's hard to approach someone who looks like they don't want to be there!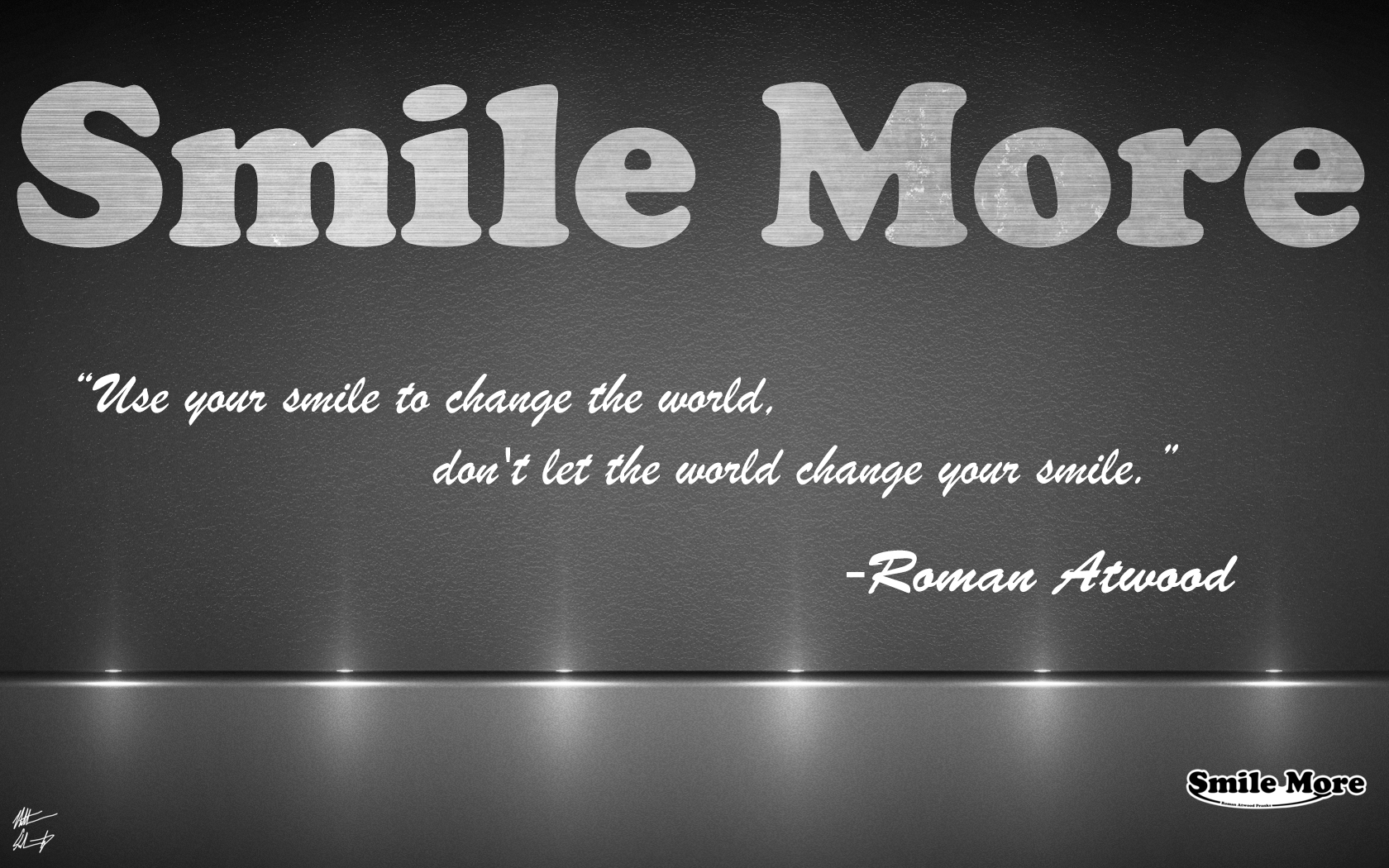 Smile more and watch how your environment changes!
3) Show them you care.
Show people you care because they will naturally care for you also. It is like the saying, "Treat others the way you want to be treated". Even if you don't love the person, showing them that you care for them will make them think that you love them (in a more friendly way). Caring is similar to loving in that, you can't love someone without caring for them.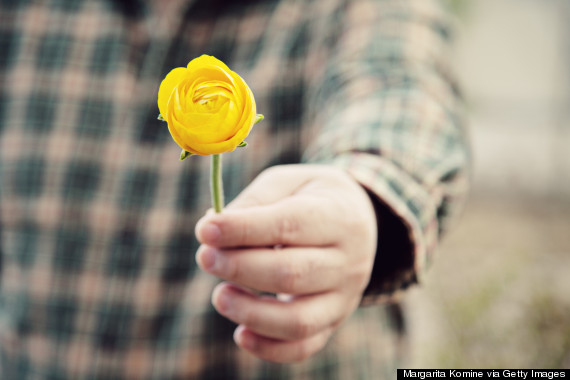 In short, showing care for someone will give off the impression that they are a somewhat big part in your life. They will definitely appreciate that and will grow to care for you also.
If on the other hand, you already love the person and the problem is that you don't show it. Then caring, is a good way to start expressing your feelings toward them. Show the caring attitude by asking them "How are you doing?" or "How's your day?"
4) Accept their flaws.
Accepting ones flaws are not easy. There are many negative things to look at, and it's easy to dwell on them. However, instead of trying to disregard someones flaws, try to accept them instead.
Think of it like you're stuck in a current of water. It would be counter-productive if you try to swim in the direction of the current. The most common advice to combat that situation is to ride the current but swim out at an angle WITH the current.
The same principle applies here. Try to accept their flaws and understand that, that is how they are as a person. Everyone was born and raised differently, which means everyone will have their own ways of acting and thinking. Nobody said this step is easy. Looking past their imperfections is a huge step forward.
5) Ask questions about them
The reasoning behind this is to get to know them better. It is somewhat similar to step #3. By asking questions, you can get to know them and be closer. How can you begin to love someone without knowing them first? You can't. Gain their point of view on certain matters, talk about something that you don't know about them. If they went went to college or something, then ask them how that experience was.
By getting to know them better, you will know how they are as a person also. Then you will be able to find specific ways to have a better relationship (whatever relationship you have) with that person.
Ultimately, you will know them better and both of you will be more comfortable around each other. In time, you will become great friends and this is a good start to getting there.